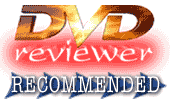 When it comes to playing back DVD Video on your PC, for many there is only one real choice, and that is PowerDVD from the Cyberlink stable. Version 4 built on the firm foundations laid down in earlier incarnations, adding a nice new skin and support for new audio formats, whilst leaving the excellent video decoder pretty much untouched.
Well now version 5 is soon upon us, and indeed its already out there for the OEM distributors, so have they continued to tweak and improve the market leader in DVD playback software? Or have they messed up what works and taken that step backwards which most developers seem to manage in at least one stage of a products life?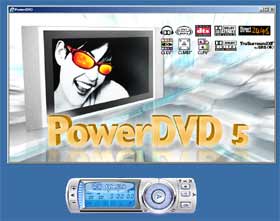 Once again the installation routine is painless, although just like in the past you are advised to uninstall a previous version before you install this, rather than placing it over the top. However, this time you actually have the option of launching the uninstall process without having to quit the current install, search for that Add Remove Programs control panel, find PowerDVD, and relaunch the install again.
During the installation, you get the option of picking from two skins as before, however now the choices are between the brand new Glow skin, and the Crystal skin which came with version 4. If you really hate both of these, then fear not because after installation you can go to the configuration dialog box and change it to good old Oscar from version 3, plus another optional new skin as well.
Upon completion, you can register the product online via a web page, view the readme file, but this time it doesn't automatically launch the System Diagnostics program. The reason for this useful proggy is to ensure that your DVD-ROM drive are running in DMA mode which helps with smoother video playback, and to analyse various video modes which your display drivers and graphics card can show video overlays in. However it never really served a purpose beyond providing the Cyberlink support team with information on your system if things are going wrong, so it makes sense now to no longer run this by default.
As before, support for multimedia instruction sets including AMD 3DNow! Professional and Intel Streaming SIMD Extensions 2 (SSE2), is present, along with new support for SSE, Enhanced 3D Now!, 3DNow!, MMX, and Hyper-Threading technology. The minimum recommended processor is 400Mhz, although if you are going to combine features such as video profiles alongside special audio effects, you will most likely need something higher. If you are going to use the new video filter along with certain audio effects and the new image stretching options, then 1Ghz is seriously recommended.
Finally, one new addition is a PDF format user guide which is always nice to have, and explains many of the new options as well as providing good reference material for the whole product. Every bell and whistle is described in enough detail here, so if you can't work out what anything does by clicking on it, there is no need to rely on the help file which is a tad harder to understand.
The first striking thing about the new version, apart from a few new logos on the splash bitmaps, is the two new skins. Glow is sort of an evolution of the original Crystal skin, with some roundyness and lighter colour scheme thrown in, whilst Epiphany is a rather poor contribution to the package, and has very little to recommend it. All of the skins, including remakes of Neo and Oscar, are shrinkable into mini-versions of themselves to save screen space, although you'd have to have a pretty small screen to want to do that these days.

All the shortcuts from earlier versions are here, and you can use them for chapter skipping, pausing, playback, and so on. The mouse wheel control is a cute feature retained from version 4, and owners use them for shuttle control, time seeking, chapter skipping, volume control and now stepping forward and backward as well.
PowerDVD has always easily been the best for capturing screenshots, you just choose a filename and directory to shove them in, press the C key or click the capture icon, and full sized bitmaps start appearing in number order. As before you could capture to the clipboard and desktop wallpaper instead, and choose between source or display window aspect ratios. This latter feature can be confusing, as if you grab an anamorphic image it will have the wrong aspect ratio unless you select the display window size.
New for this version is an option to specify the exact resolution you want to capture an image at, which comes with an aspect ratio lock that Photoshop users will understand straight away. However this latter facility is called Keep Original Resolution, which makes no sense really. As someone who does a lot of screenshots for a well known website, it is a real pain that you have to go through two dialogs to get to the snapshot filename, but maybe I'm just not a typical user here.
The toolbar is pretty much the same as before, and you can add and remove the newly remodelled play control icons to your hearts content. Parental control is very extensive, allowing you to specify a list of users with passwords and what level of material they can watch. This is completely unrelated to Windows user accounts, so if you put in a disc with violent or sexual images on, depending on what family member is there at the time, it can be viewed or not, your choice.
No changes for the on-screen display, and in fact everything else is as before. But before we leave this section, I'll admit here that I actually prefer the Crystal skin that came with version 4 to both of the new ones. And it isn't just a fear of change, honestly!
The biggest new feature of version 3 was hardware acceleration support, which really improved image quality for those with a supported card. Version 4 didn't seem to offer much more in this area, except the ability to change the colour profiles to give a richer image depending on your display device. Now we have version 5 and this offers CyberLink Eagle Vision, aka CLEV technology to improve its image, and the results are indeed good.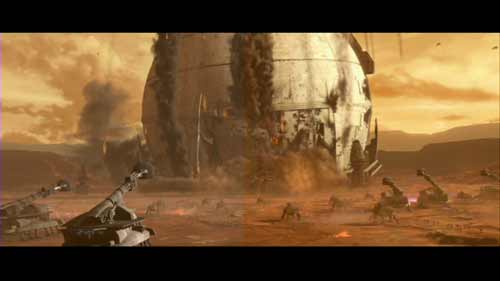 Some films are very dark in places, such as Se7en, whilst others are very bright in places, such as Three Kings. Covering both extremes are the likes of the Star Wars features, and if you go whacking up the brightness and tweaking the contrast for a dark scene it will only ruin the appearance of lightly lit ones. Enter CLEV, which fiddles with the brightness and contrast of an image to bring out the most detail regardless of whether it is a bright or dark section of the movie.
If you happen to own an LCD projector or monitor, then you already have lost the full colour range that a computer provides you due to the nature of the technology. This is also true, although less so, with DLP projectors, so CLEV is an excellent way to get the most out of the picture. Even on a CRT based device, you can really see the difference using the special split mode, shown left, that turns half of the image into CLEV enhanced wonder and leaves the other half as a guide to what it was like before.
Unfortunately the default settings do need tweaking to stop everything looking just too over-saturated, but this is easily done once you find the right dialog box. Clicking the Advanced button in the Video tab takes you to the place of plenty when it comes to video tweaking, however it only shows you the fun tabs when video is playing. This is really a pain, since it isn't immediately obvious that they are there when you first browse around.
With these you can tweak the brightness, contrast and saturation levels, along with aspect ratios and choose which display device you are using. However in our experience some of the latter settings had a nasty habit of resetting back when you zoomed the image to full screen and back. It is also crazy that these options only exist when playing back video, they should be there all the time regardless.
It would also be nice if there was a way to add the colour adjustments to the toolbar, as even on a 19" monitor the dialog boxes cover a significant portion of the display window to make altering settings a chore. But this may well happen in the future, as CyberLink do listen to peoples suggestions thankfully.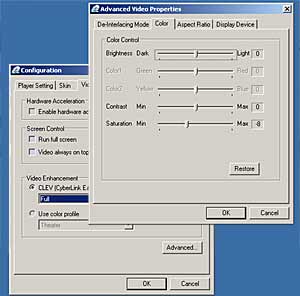 Now for the downside, as according to our tests, the CPU usage is a lot higher than on previous versions even when just playing back video with none of the new options enabled. The reason for this seems to lie with that hardware acceleration option, which you have to turn off if you want to use the new CLEV options. On an Athlon 1.33Ghz system we got about an average of 25% CPU usage with hardware assistance, but that jumped to 45% without it, and then to around 55% when we turned on CLEV.
Things got a lot worse with our Celeron 1.1Ghz system, with an average of 65% CPU usage when hardware assistance is enabled, rising rapidly to 85% with that turned off and CLEV turned up. This may not sound that bad, but for smooth playback of video you really should be maxing out at around 60% in Windows otherwise there is an increasingly visible jerkyness to the whole affair.
Another new feature is CyberLink Pano Vision, aka CLPV technology. This is effectively a non-linear stretching algorithm which takes any full frame video source and expands it to widescreen with as little distortion in the image centre as possible. Once again this isn't for the faint hearted and on our test systems whacked the CPU usage up by another X%. It does however work extremely well on certain types of scenes, however when you get close into a face or a single object fills the entire screen it is rather obvious, but still way better than the halfway house stretching modes used by various widescreen TV sets.
This will only ever be of use for those with a widescreen TV driven by a PC, or a similar shaped LCD screen on the old computer. However once again the options to turn this on are buried too deep in the dialog boxes and only even exist when playing back video.
Just before we leave the video, it is worth a quick mention that the media player now supports the playback of DivX video, so now you no longer have to turn towards a separate piece of software for those dodgy little videos you have some how come across on the internet.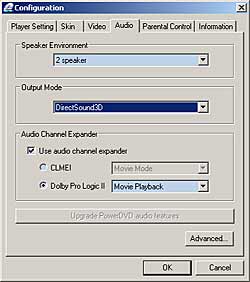 For those who use their PC to drive a home cinema amp, the SPDIF digital out is pretty much all you ever used. For those who don't, or those who like to colour their sound with funky three dimensional separation that ruins the music but uses more speakers, then you can do this with a number of options both old and new, mostly the latter. The effects also seem to work slightly differently if you are using a digital output to your amp as to multi-channel outputs on your soundcard.
Support for the Creative Sound Blaster family, Hercules DIGIFIRE 7.1, Hercules GameTheater XP 6.1/7.1, M-Audio Revolution 7.1, Terratec Aureon 5.1/6.1/7.1 family, Turtle Beach Santa Cruz and VideLogic Sonic Fury is there if you want to abuse the new CyberLink Multi-Channel Environment Impression technology. This allows you to play any two channel audio source material, whether it be CD, MP3 or from a DVD, and expand the audio into the centre, rear and subwoofer channels. It does what it says, but like all the other audio gimmicks it does colour the sound too much to make it useful.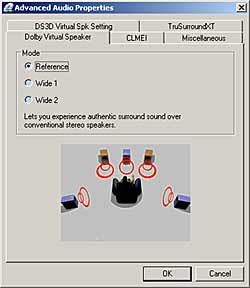 Dynamic Range Compression is still present, and very useful for listening to stuff quietly at night which has softer moments and louder occasions, as it saves a lot of manual volume adjustment. There is also an option to mix the low frequency channel information with the front speaker outputs just in case you are listening on headphones or without a subwoofer attached to your system.
Brand new in this version is Dolby Virtual Speaker technology, which is yet another way to fake surround type noises from just two speakers. It seems to work about as well as the similar SRS's TruSurroundXT technology but has less options to twiddle with. Mark this one down as only for the cheapskates with a problem identifying directional audio, it isn't really as impressive as it sounds.
As with the previous version, this features a full Dolby Digital decoder supporting up to 6.1 EX style channels, with Dolby Headphone technology and Dolby Pro Logic II. It also supports DTS decoding as well, so if you watch films on your PC then you can still enjoy this higher quality audio stream too.
One important new addition is the Audio Time Stretch feature, which actually lets you hear the audio when playing back discs from between 0.5x and 2x speed. If you are trying to find a certain well known phrase in your favourite movie, this makes it much easier to locate when fast forwarding through the feature.
Just a quick note about all the above toys, the more you turn on the higher your CPU usage goes, so don't expect to be able to use them along with CLEV or CLPV, or even both, unless you have a processor that is at least in the 1.5Ghz range, preferably above.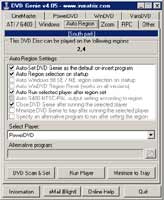 For some time now, PowerDVD has been able to support playback of discs from any region courtesy of a third party freeware utility known as DVD Genie. Thankfully each new version since 2.5 hasn't changed internally with this regard, so you can still specify which region the player supports before it is run, thus avoiding the built-in region change limit in the software.
A quick word about DVD Genie before we leave the gritty thorn that is region protection. At the time of writing this is still at v4.05 and enables multi-region playback for not only PowerDVD, but WinDVD, VaroDVD, the ATI & Matrox G400 Player, plus CineMaster and even Windows 32 itself. Oh and it will even check to see if your drive itself is RPC2 and therefore region locked. Whilst this clever utility can get around software players, you will still need to alter the firmware on your DVD-ROM drive itself to get it accepting stuff outside of your chosen region.
Luckily, there are sites which specialise in dealing with firmware updates for practically every DVD-ROM drive out there. Although new ones take a month or so for patches to appear, the following site should help most of you sort out your hardware region locking problems.
With the new features added in this version, much like the last, there are more dialog boxes which Cyberlink have nested which keeps things simpler interface wise but does add another annoying level of clicking if you use these regularly. If you want to name your screenshots, as of version 4.0 it takes too many clicks to get there, and the same can be said for the picture control adjustments. For that vital tweaking phase where you try and see what saturation, contrast and lightness adjustments suit your display device, having to open two dialog boxes is far from streamlining the process. These would be perfect additions to the toolbar, which is after all customisable. Maybe next version.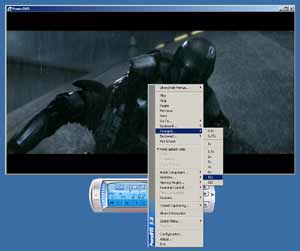 Another irritance is the general responsiveness of the application has dropped, with it taking a second or two before it responds to the eject keyboard shortcut. On a 1.33Ghz machine, surely a fast enough spec, playing movies in the background shows up how this version suffers from a few issues when alt-tabbing backwards and forwards. Whilst all other applications swap instantly, PowerDVD tends to groan for a second or two before it becomes manageable.
If you press the keyboard shortcut for eject, this stops the video, then you have to press it yet again to eject the disc from the drive. When you click anywhere in the timeline whilst paused, the program unpauses itself. There are a few other irritating new occurrences like this as well. It is a case of what the new features add brownie points wise, the interface and general responsiveness have to a small extent take away. However, it is better than the previous version, providing you have the CPU to handle the new features.
If you own a Home Theatre PC, or watch a lot of films on your computer, then you really should consider this as an upgrade. The CLEV picture technology is excellent, and makes a very noticeable difference to the detail present on most DVDs but lost before they even hit your TV, LCD or projector screen. The various new fangled audio features might appeal to some, but for our money it is always the picture quality that counts. And PowerDVD 5.0 certainly seems to produce the best image quality a DVD fan could ever wish for.
Lets just hope the next version sorts out the user interface issues, then we really will be in heaven.
Robert John Shepherd
| | | | | | | |
| --- | --- | --- | --- | --- | --- | --- |
| | Interface | Features | Audio | Video | Value | Overall |
| | 8 | 9 | 9 | 10 | 9 | 9 |